Salmon Tails; stories of salmon and humans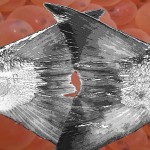 The work by Subvision productions on the documentary "Salmon Tails" continues.  As the life cycle of the salmon comes to a pivotal point, filming of their great migration continues.
But not only the natural history of the salmon is an essential part of this documentary.  Humans with their stories of the intimate connection to salmon is the other important part of the film.  From First Nations to commercial fishermen and everyone in between, all have their lives influenced by the cycles of the salmon.
Through interviews and terrestrial and underwater images, "Salmon Tails" tells the story of the importance of a healthy salmon population and the many things we know and do not know.
Filming has been ongoing and the documentary should be finished by the end of 2019.
We have a growing library of salmon stock footage. Contact us for specific footage request or check out our Youtube channel.