About us:
Subvision productions is owned and run by Peter Mieras.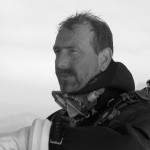 Peter Mieras is a (retired) PADI Master Instructor and has been scuba diving since 1982.  His logbook holds a vast collection of locations and experiences from Hawaii to the Maldives, Australia to the Caribbean as well as France, Denmark, Holland and more. His dives range from wrecks, reefs, walls and caves, to fresh water lakes and rivers.
He now runs a small dive charter resort in Barkley Sound on Vancouver Island. Living in the middle of nature 365 days a year gives him a lot of opportunity to dive, observe and film animals in their natural habitat. His photo and film activities had led to many of his articles and video being published, used in his public speaking engagements and sold to  media, educational and corporate organizations.
In his "spare time" Peter is a stewardship manager at the Marine Life Sanctuary Society, a first responder with the BC Marine Mammal Response Network, board member of the "Wild in Blue" project, and is a contributor to the West Coast Aquatic Management Board. In addition he is involved in many surveys supporting research and set up his own citizen science project with the help of many researchers
He was a winner in the David Suzuki Foundation "Ocean Stories" contest and was declared  the 2013 "Ocean Hero" by the Shaw Ocean Discovery Center. He won the Tacoma Dive and Travel Expo video contest both in 2012 and 2013, and the San Diego Underwater Film Exhibition selected one of his videos for it's 2013 screening.
Click on the file title to download the complete bio of Peter Mieras or to get his media CV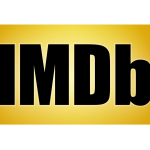 OTHERS
Making good productions and telling stories is not a solo acomplishment but a team  effort. Subvision Productions is proud to work with others. here are some of our collaborators
Collaborators:
Kathy Johnson:  photographer at watermarkimages.ca
Kurt von Hahn: music composer and owner of 3C Comm