About us:
Subvision productions is owned and run by Peter Mieras
Peter Mieras is a local (underwater) film maker on Vancouver Island , BC in Canada.  As he was  born in The Netherlands he mastered a number of languages. He is fluent in Dutch, German, French and of course English.  In the early 80's he attended the National Photography school in The Netherlands and took up diving at the same time to satisfy his interest in nature.  Shortly after his first scuba certification he started to combine photography and diving. A purchase of a Nikonos V and a dive trip during which he met David Fleetham solidified his desire to document the underwater world. Because of his increasing interest in animal behaviour he changed his main focus from photography to video.
Over the years him photos and film have been used in magazines, on the internet, screened at film festivals, and many of his footage has been used in broadcast productions.
He now runs a small dive charter resort in Barkley Sound on Vancouver Island. Living in the middle of nature 365 days a year gives him a lot of opportunity to dive, observe and film animals in their natural habitat.  Combined with courses on animal behaviour, participation in research projects and a network of experts he spends time with, he has become a great source of knowledge for many film crews and of course he uses this knowledge in his own film productions
In the little spare time he has, Peter is a first responder with the BC Marine Mammal Response Network and a contributor to the West Coast Aquatic Management Board. In addition he is involved in many surveys supporting research and set up his own citizen science project with the help of many researchers
He was a winner in the David Suzuki Foundation "Ocean Stories" contest and was declared  the 2013 "Ocean Hero" by the Shaw Ocean Discovery Center. He won the Tacoma Dive and Travel Expo video contest both in 2012 and 2013, and the San Diego Underwater Film Exhibition selected one of his videos for it's 2013 screening.
Click on the file title to download the complete bio of Peter Mieras or to get his media CV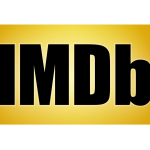 OTHERS
Making good productions and telling stories is often not a solo accomplishment but a team  effort. Subvision Productions is proud to work with others. Here are some of our collaborators
Collaborators:
Kathy Johnson:  photographer at watermarkimages.ca
Kurt von Hahn: music composer and owner of 3C Comm