Our services … or what we can do for you! Subvision Productions offers a wide variety of services ranging from stock footage to complete video productions.

Video production /Stock footage / (uw) Filming / Drone footage / Sound recording / Research / Film crew services (scroll down for further explanation)
Video production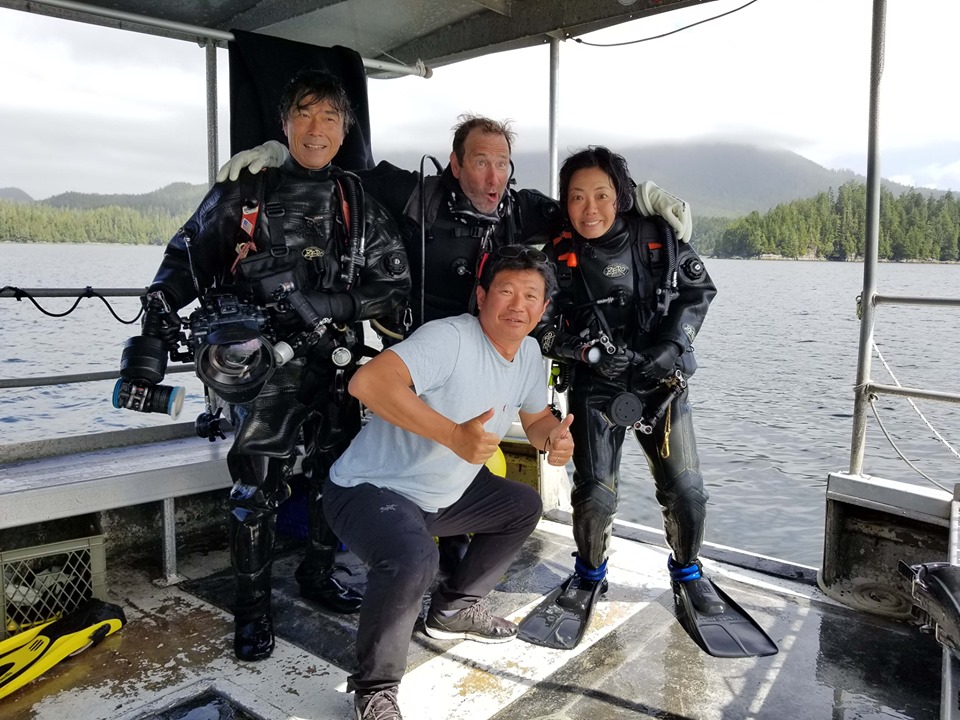 Subvision productions offers complete video production from concept development to final delivery. We realize your vision through our "eyes".
High definition and 4K underwater & marine footage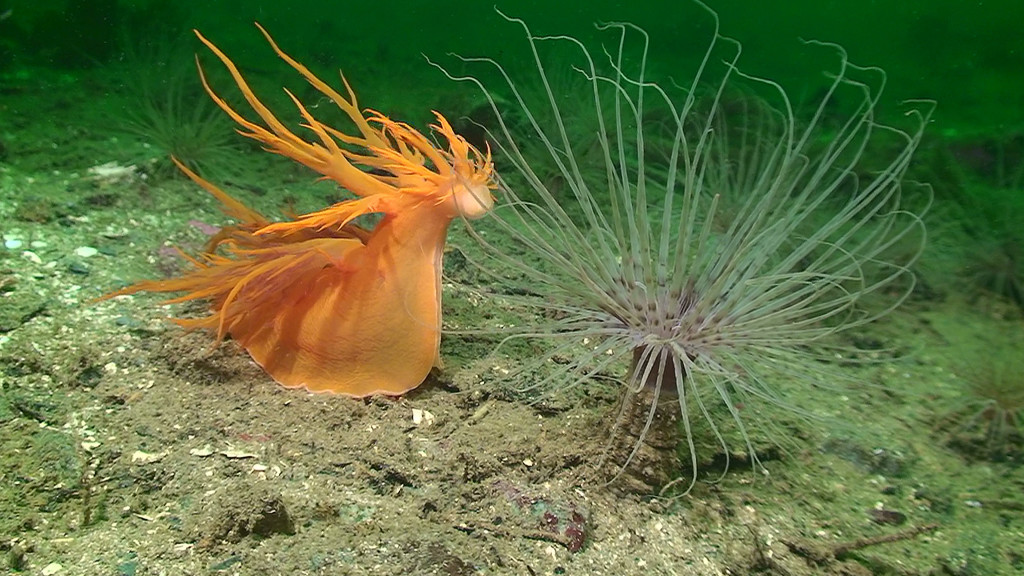 Our stock footage library has many sequences of rare or unique behavior of marine creatures both in HD and 4K. This includes situations like mating, spawning, hunting, conflict, feeding etc. Our environmental imagery includes pollution, fishing and derelict fishing gear ( ghost gear). If you do not find what you are looking for you can contact us or request that we try to create the footage you are looking for. For general stock footage check out this Youtube channel and for salmon specific footage you can also check this Youtube channel.
Filming (underwater):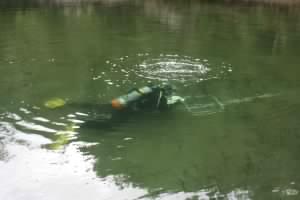 We can film for you with our various camera systems and create anything from short footage sequences, to complete videos. We also be a part of a production team. Our filming is done both under and above water.
Drone footage: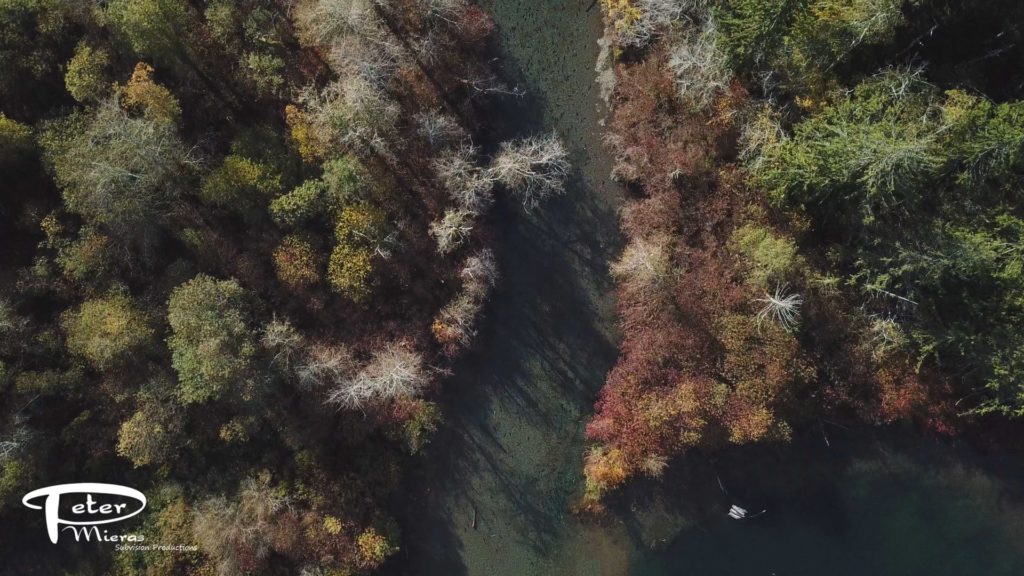 As we are certified by Transport Canada as advanced drone (RPAS) operator, we can offer drone footage and filming in almost any area in Canada.
Sound recording: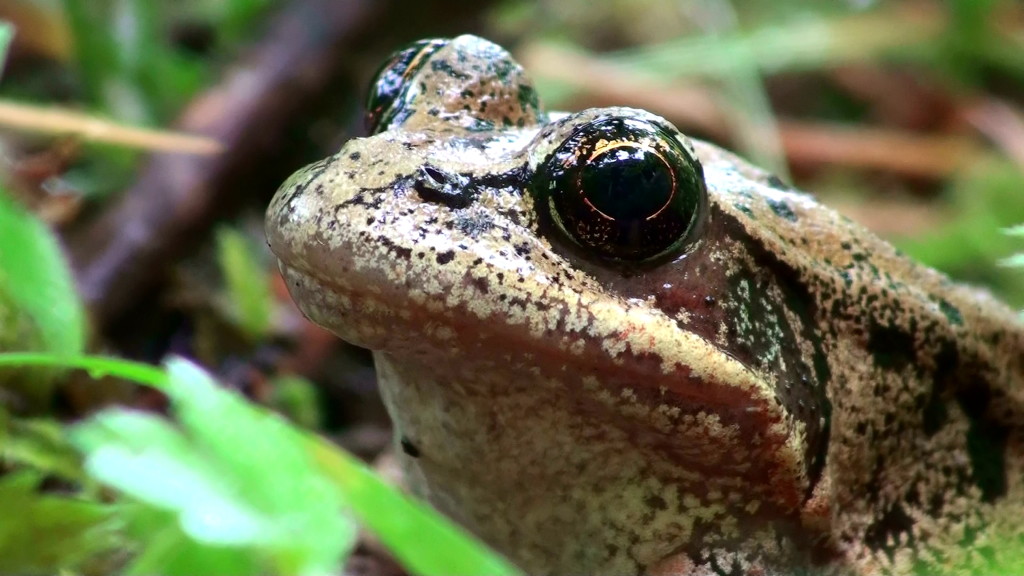 Are you looking for high quality stock sounds or a sound recordist? We got you covered. Like with the filming, we can create sound sequences for you or act as an independent sound recordist for nature and general sounds.
Research: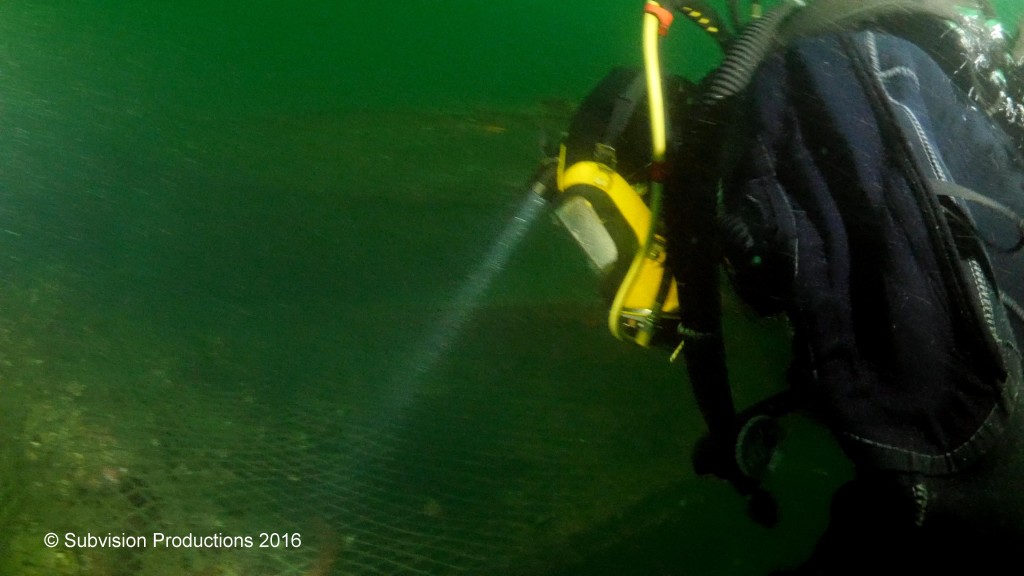 As we have been working in the industry for more than two decades and foster a wide network of contacts we can do footage, sound and location reserach for you and your project. Just contact us with you requirements.
Film crew services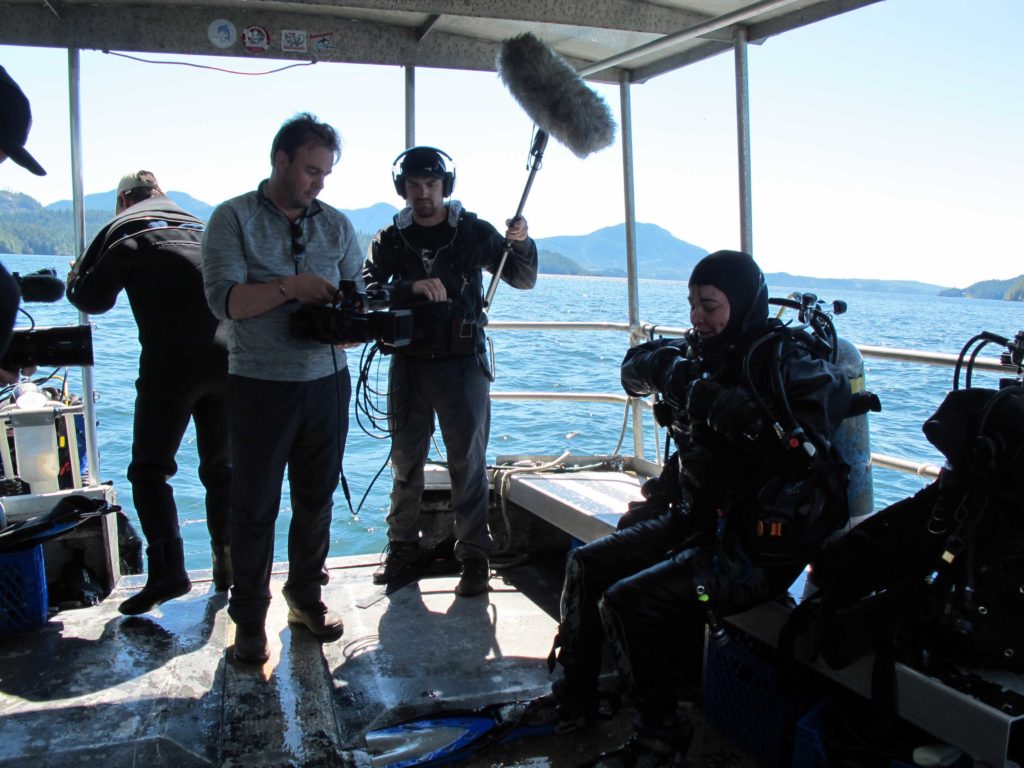 Because of our location and our fleet of boats we can accommodate small to medium film crews with lodging, on site support and boating services. We lodge up to 10 people and we have a dedicated camera set up room. Our 36 ft Canoe Cove is a great working platform for film / dive crews. We supply dive tanks, weights, air and nitrox on site. It is recommended that you contact us well in advance as we are usually booked up to a year in advance.